Bilbao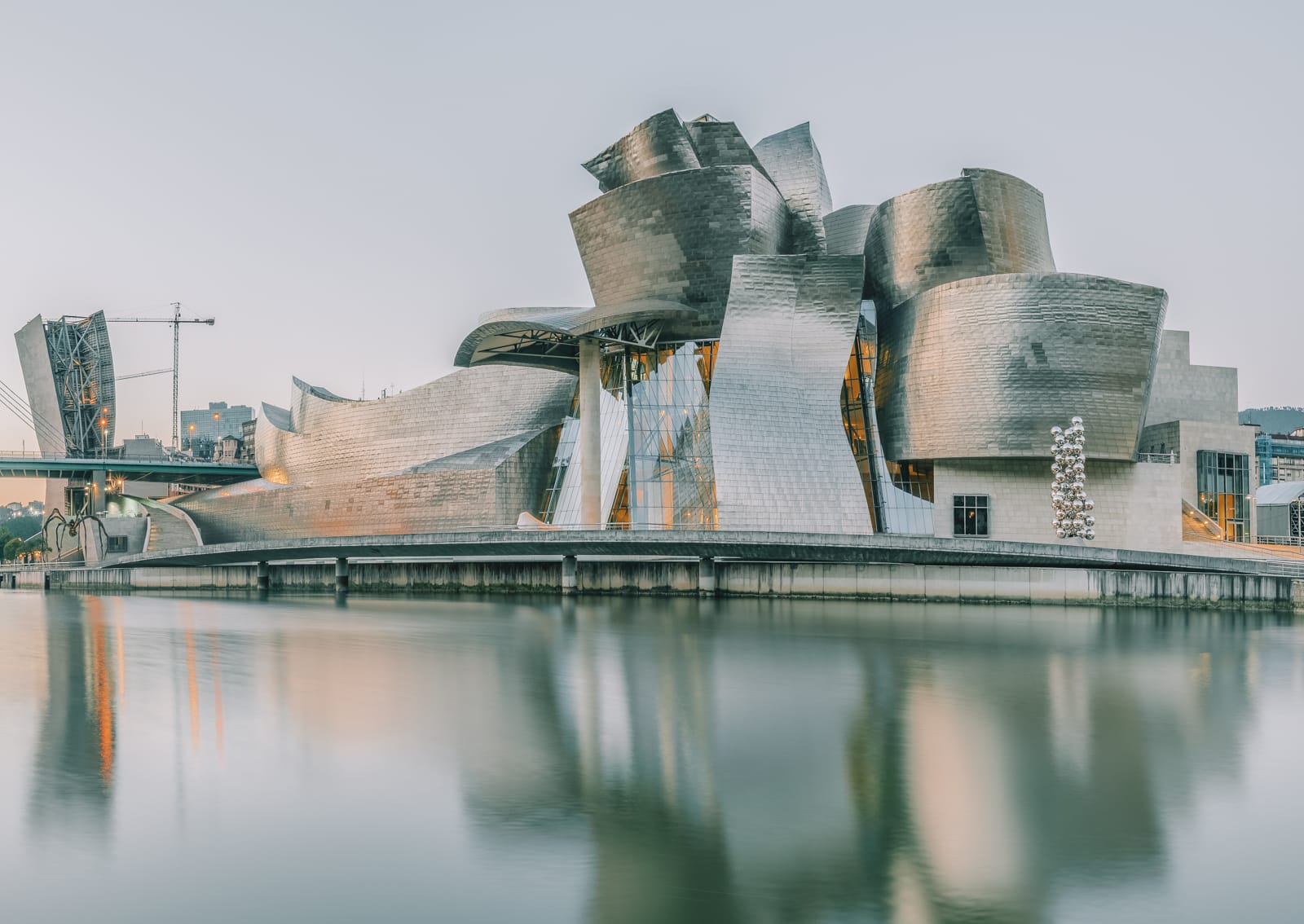 Another Basque country favourite is the city of Bilbao. Though the phrase 'industrial port city' doesn't sound all that appealing, I promise you that Bilbao is so much more than its industrial past.
Once you're here, make sure to explore the Guggenheim Museum with the beautiful world-renowned building and works of art (inside and out). Afterwards, make sure to spend some time for txikiteo, where you can hop from the intimate bar in the old centre for small glasses of local wine and lots of delicious pintxos.
If that's not your thing, head over to Market La Ribera (the oldest covered market in the region), see the Museum of Fine Arts and head to the top of Artxanda for some lovely views.
Oh, and don't forget to visit Nerua for some of the tastiest food. It's incredible, even if a little more pricey than some other spots.
Ronda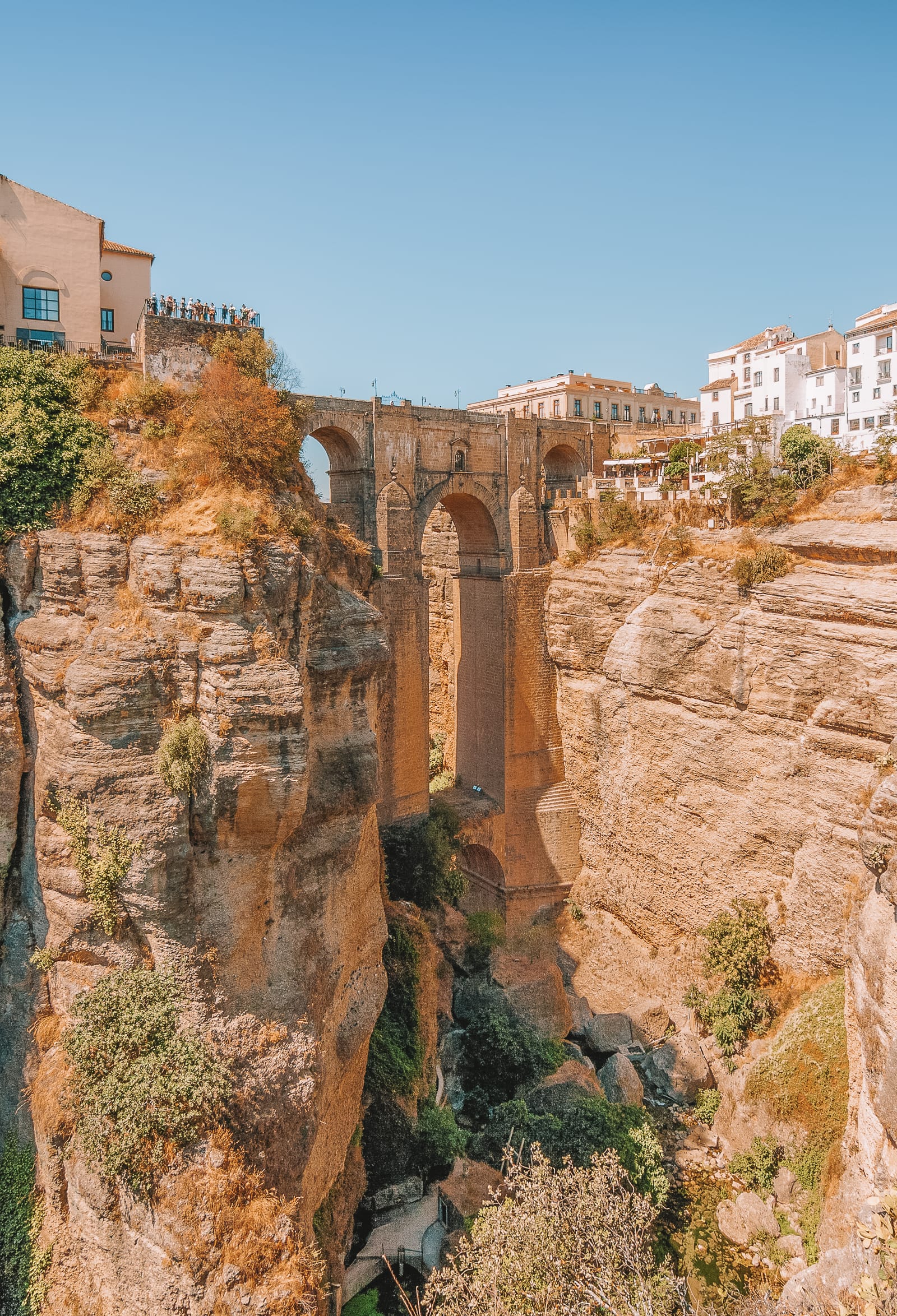 Perched around a 90-minute drive (inland) from Malaga, Ronda is one of the pretty incredible places in Spain to visit. Now, the city is unlike any other as it's actually split in two by a vast canyon that separates the town.
Legend has it that the locals used to argue and divine intervention split apart the city to stop any more quarrels. After many centuries, the city learned how to live with one another and so they built a vast bridge to connect the two parts of Ronda.
Believe it or not, it's gotta be one of the most dramatic cities to visit in Spain.
Barcelona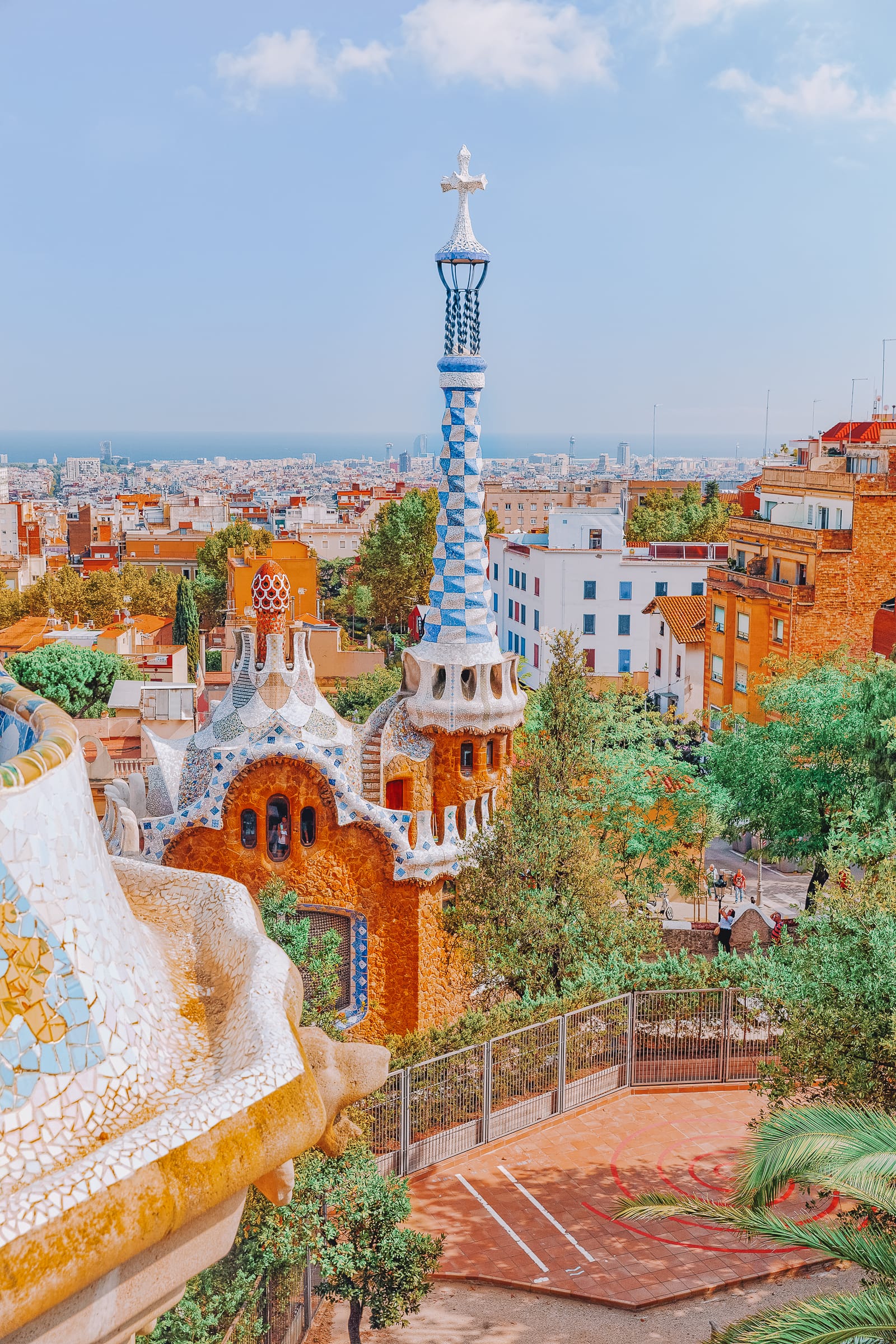 There always seems to be a load of competition between Barcelona and Madrid as to which city is best. And you know what… I can't choose, I love them both (for very different reasons). That being said, It really is one of the best places in Spain to visit if you want a city break. Better still, there are so many free places in Barcelona to experience that doesn't always have to 'break the bank'.

Now, you obviously can't go to Barcelona without exploring some of the stunning Gaudi buildings in the city itself. Also, if you time it right, you might even be able to squeeze in the iconic La Merce festival that happens each year. The city comes alive!

Oh, and don't forget to visit Montjuic for one of the best sunsets in the city, it's a beautiful spot where you can see the city transform from day to night.

Oh, and if you're looking for a place to sleep, one of the nicest places we stayed is El Palauet Living. It's right in the heart of the city and the rooms are totally stunning.
Beach of the Cathedrals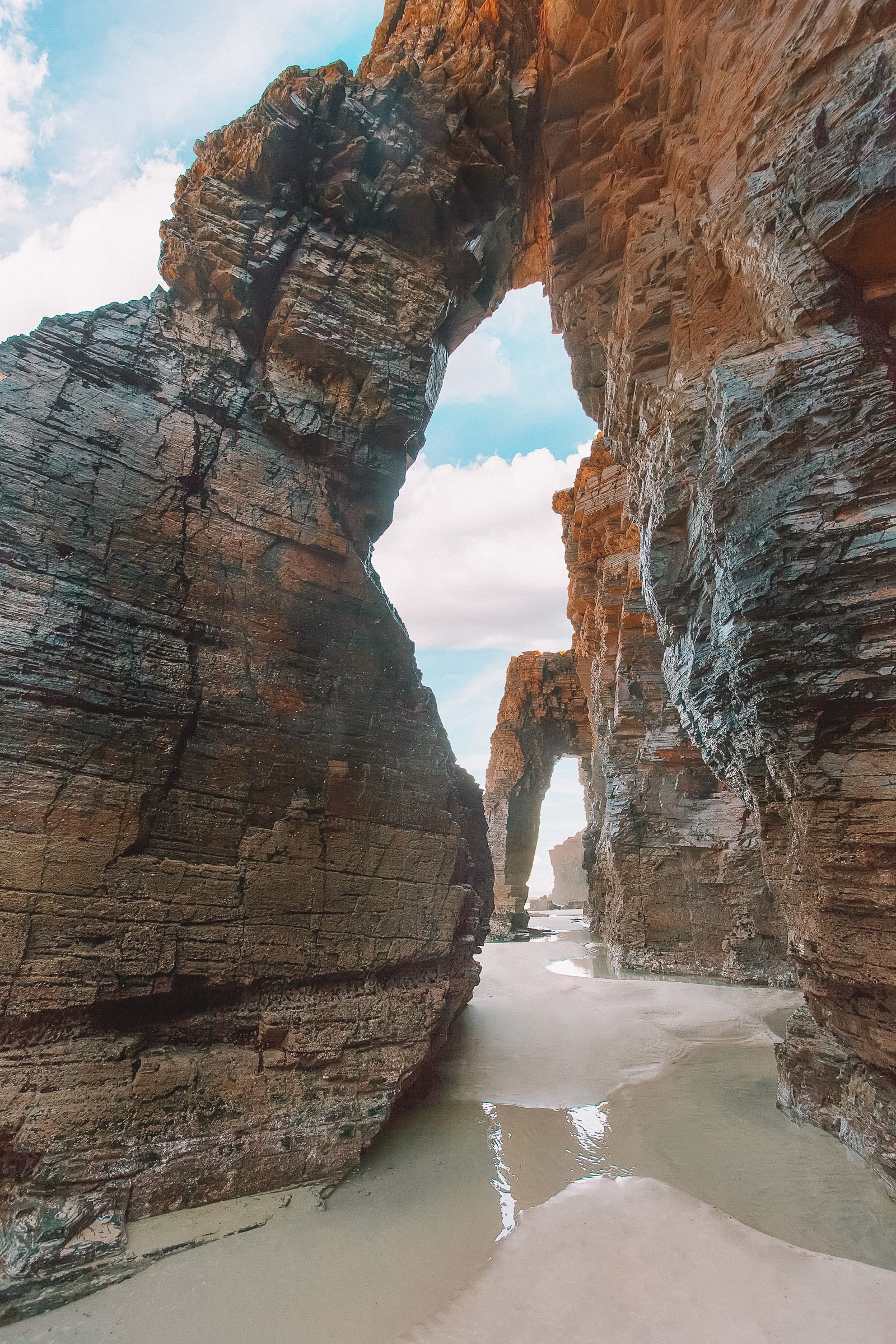 Nestled on the northwest coast of Spain, the Beach of the Cathedrals (or As Catedrais beach) is a beautiful coastline that's stunning to explore. Situated close to Ribadeo, it's one of the most dramatic beaches to visit in Spain.

Now, there are a number of trails on the cliffs themselves but the real treasure is down near the beach, where you can see the towering cliffs.
Now, you will need a ticket to go down onto the beach and there is a quota on how many people can visit each day. Make sure to book in advance and arrive in plenty of time.
Albarracín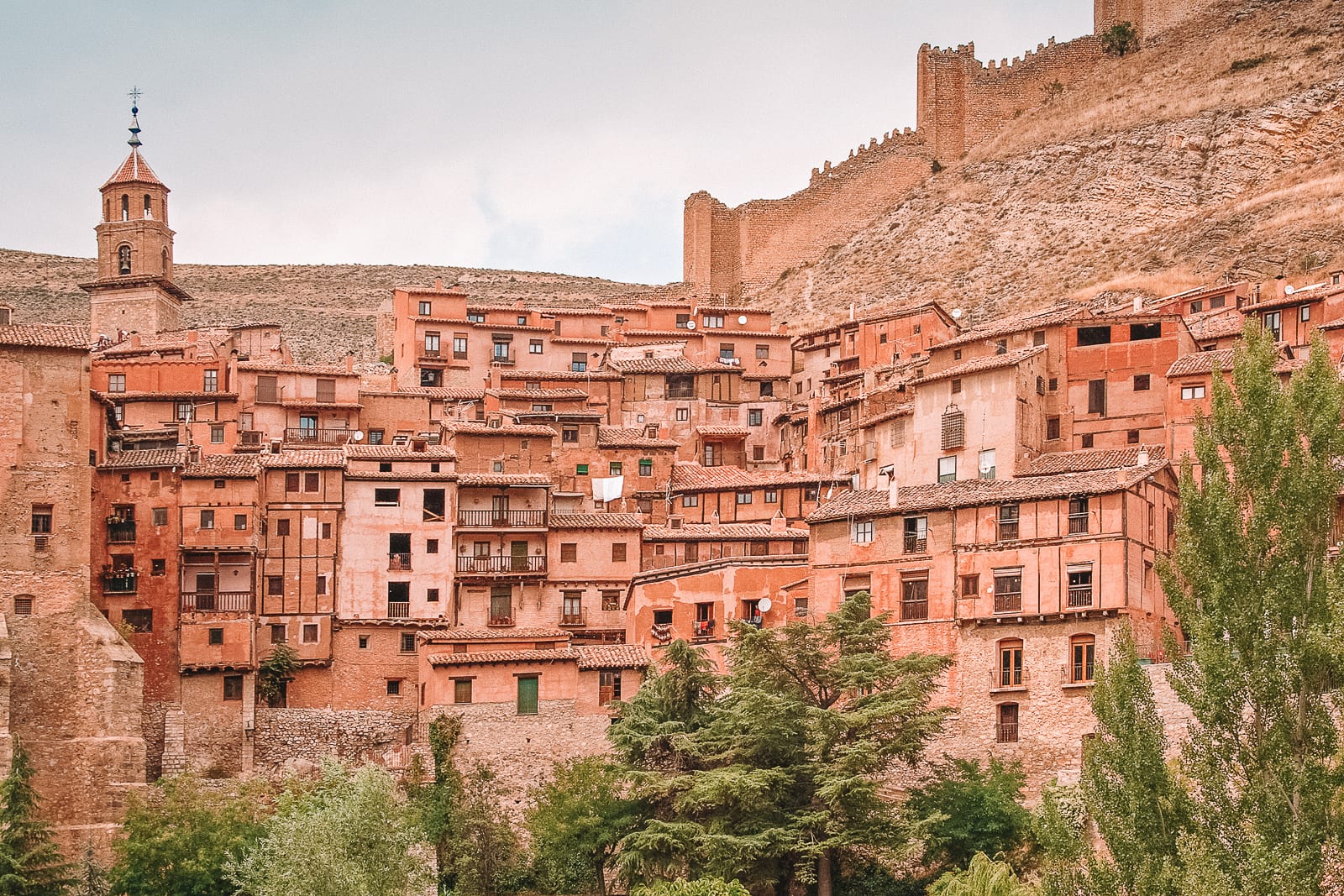 Nestled within the province of Teruel, Albarracín is a beautiful little town and one of the best places in Spain to visit for a day.
Once you're here, make sure to spot Albarracín Cathedral, wander the tiny cobbled streets and head to Plaza Mayor, too. For some great views, head up the hill (where the castle is perched), you'll be able to see across the whole region.
It's a sleepy little town that's almost like a fairytale! A great stop (or detour) as you explore more around the region.
San Sebastian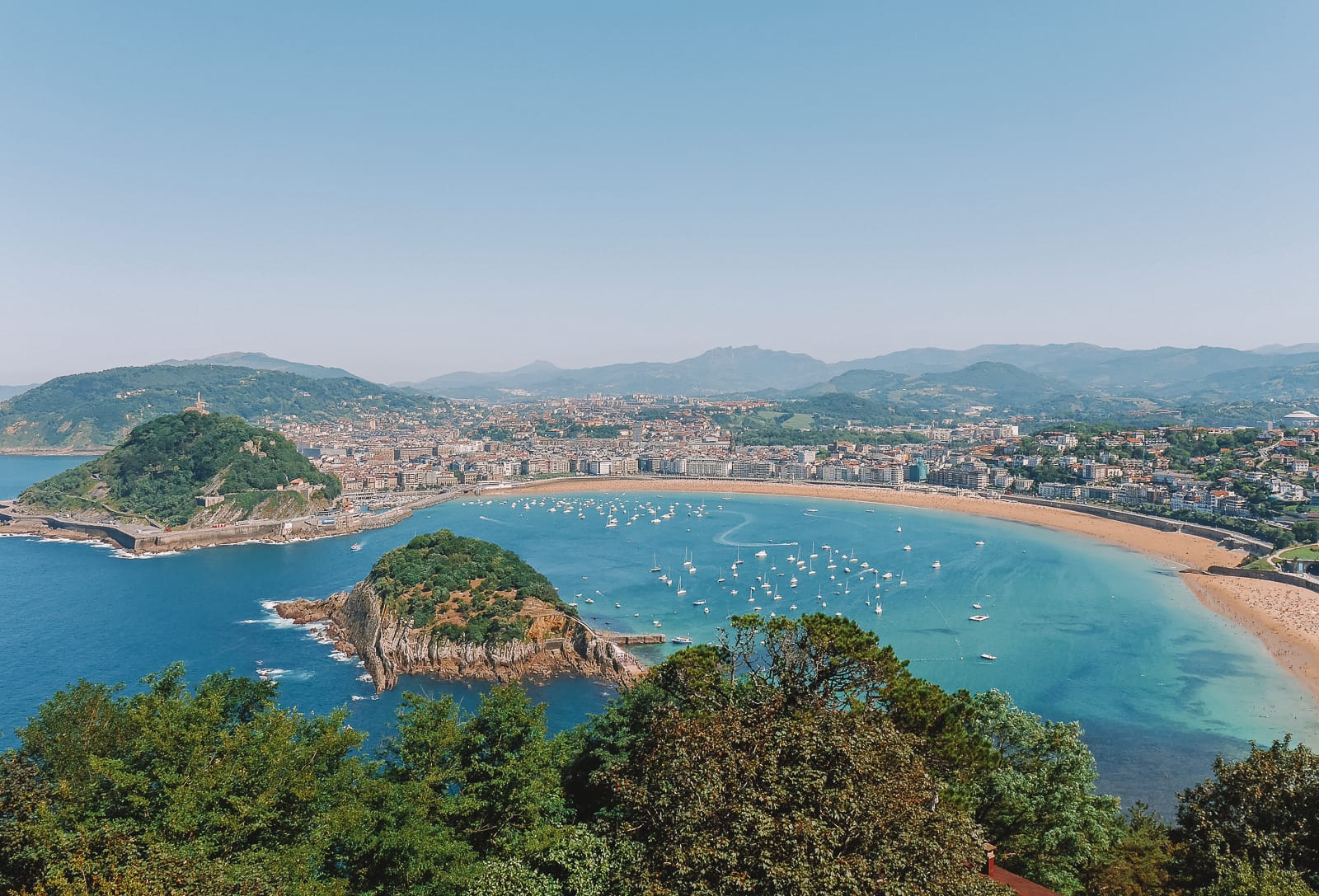 San Sebastian is one of the most gorgeous places in Spain to visit when in the Basque region in the north.
After spending a few days in the town, I totally fell in love with San Sebastian and it's charming little streets. Famous for the gorgeous La Concha Beach, it's a great place to visit for a little relaxation and strolls around the old town.
After spending time in the surf, head over to the Parte Vieja part of town and fill up. It's the kinda neighbourhood you visit and won't leave until your stuffed full of local pintxos.
Afterwards, take some time to see San Telmo Museoa, have some more chillout time on Ondarreta Beach and go for dinner at Misura (they have an incredible tasting menu). Just make sure to reserve a table before you go, it can get busy at peak times.
Cantabria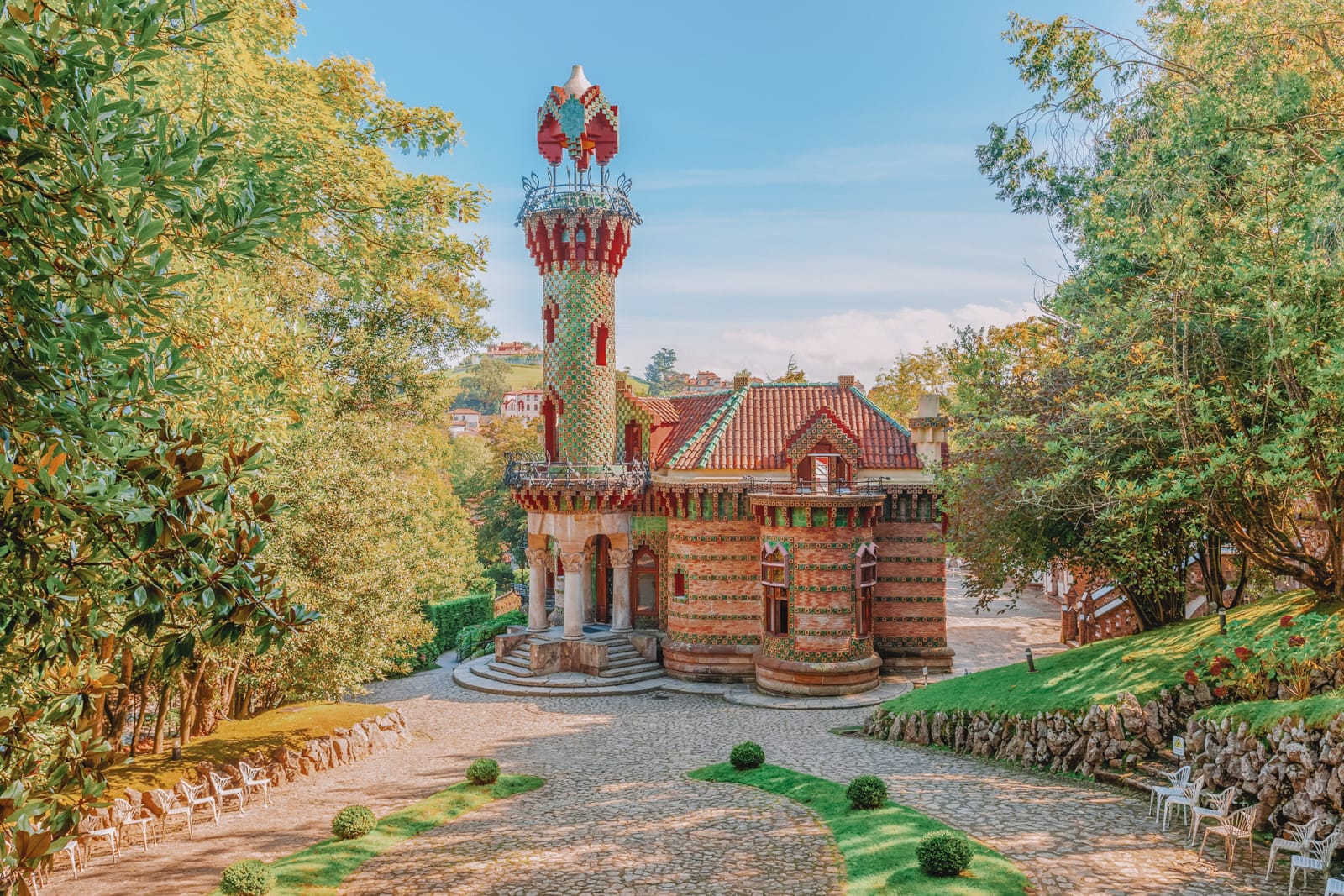 Cantabria is a coastal region in the north of Spain that's actually quite close to Bilbao. That being said, it's one of the best places in Spain to visit in its own right. To get here it's actually easier to fly into Bilbao or Santander, depending on what part of the region you want to explore.
Once you're here, make sure to head over to visit one of Gaudi's most gorgeous buildings in northern Spain, El Capricho (in Comillas). If you wanna make the most of the countryside and the Biscay coastline, pop over to Picos de Europa National Park and the Magdalena Peninsula, which are beautiful. There's a whole heap of hiking and biking trails in the area, making it easy to explore.
Oh, and don't forget to explore Castro Urdiales and it's historic castle and Santa María de la Asunción that's right on the waterfront.
For some of the best food, head into Santander itself and gorge at Daria's. It's the kind of place that mixes local dishes with international twists. They have the best hake tacos and a gorge-worthy rhubarb cake.
Montefrio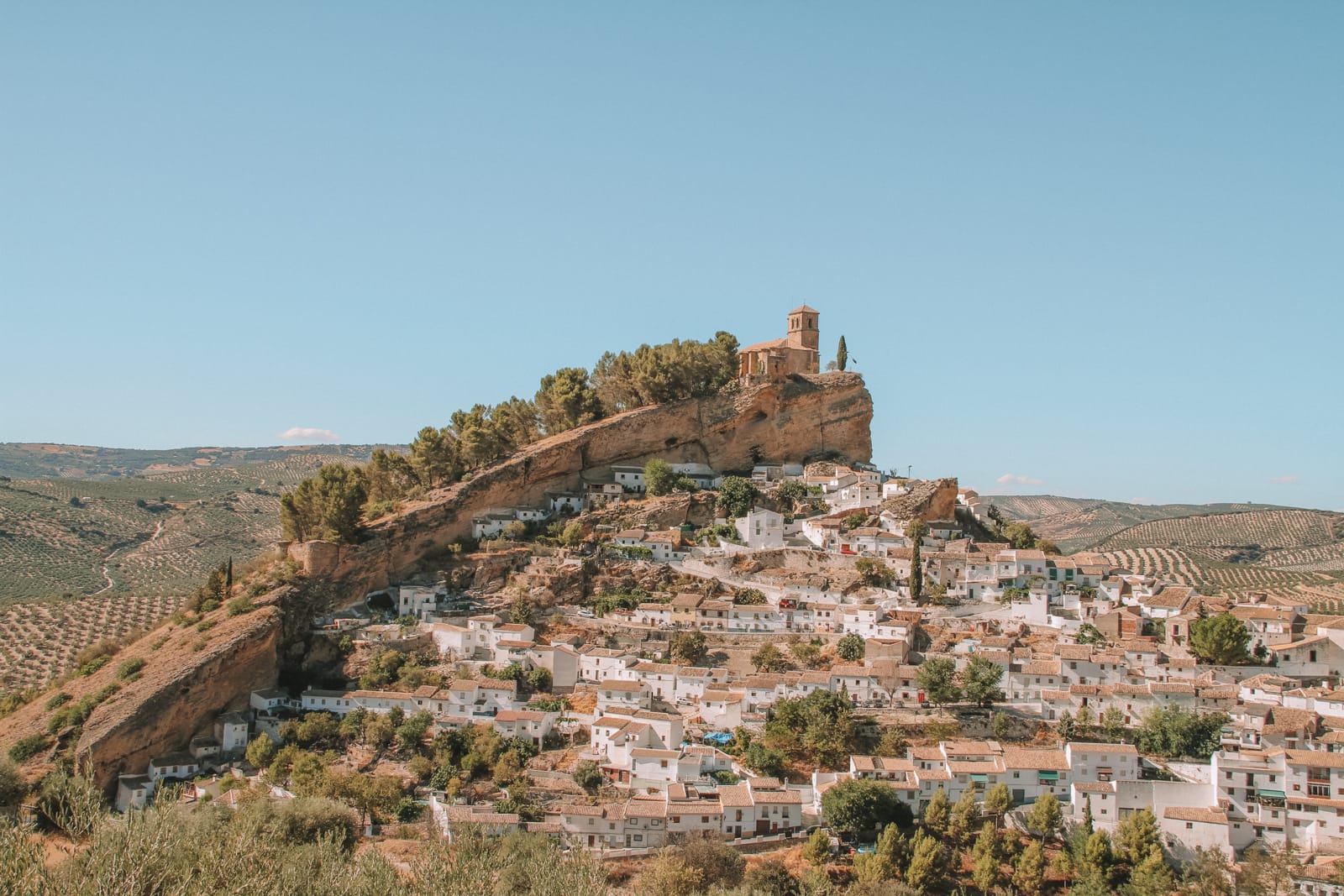 Around 25-miles from the city of Granada, Montefrio is one of the best places in Spain to visit for a half day trip out of the city.
Now, the most iconic point in the city has to be the Moorish castle that's perched right on top of the cliffs overlooking the town. Built way back in the 15th Century, there is so much history to explore in this laid-back town.
Oh, and don't forget to visit Iglesia de la Encarnacion and the Mirador National Geographic viewing spot, it's one of the best views of the town and the historic castle.
Valencia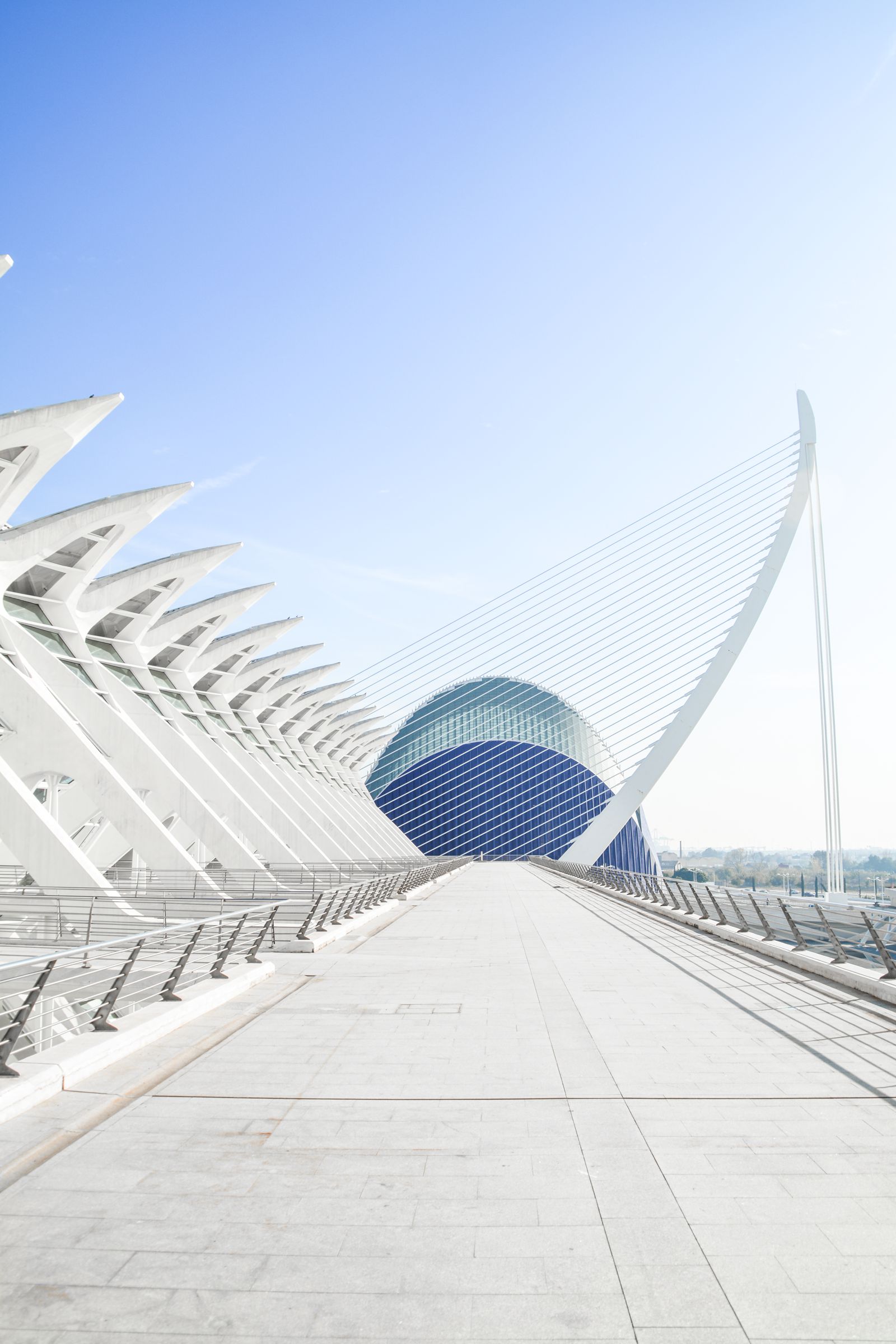 Valencia is one of the best countries in Spain to visit that is totally diverse and very much unlike any other place in the country.

With its state-of-the-art science and sculpture park the medieval quarters and a gorgeous waterfront, there is so much to do in Valencia. Don't forget to visit the Michelin starred restaurant, RiFF which is so amazing. Oh, and make sure to visit the Holy Grail in Valencia Cathedral.

If you want a more relaxing experience, take a trip out of the city (like we did) and watch the sunrise in a hot air balloon at Sierra De Mariola. It's a beautiful experience.
Ibiza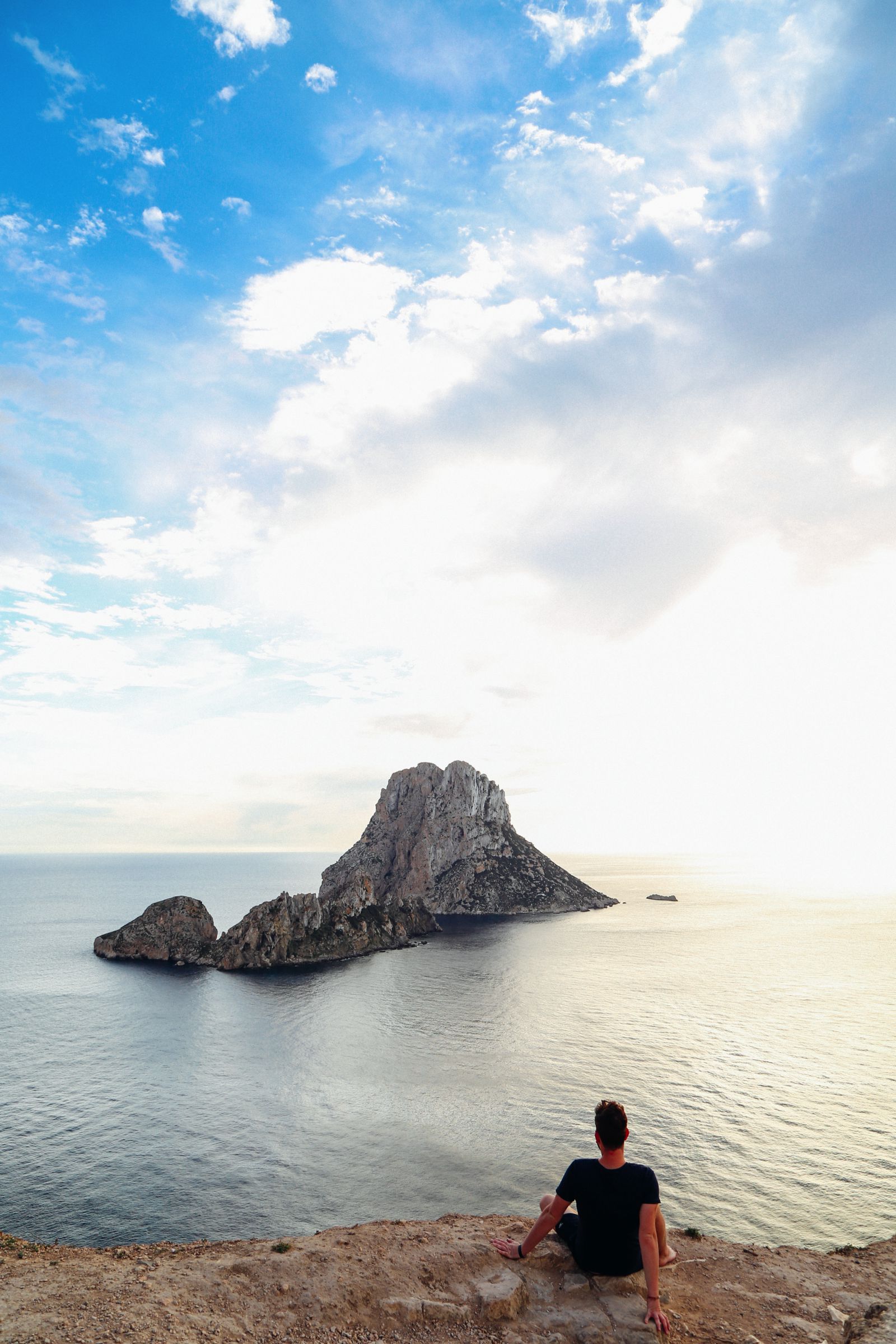 The Balearic island of Ibiza is easily up there as one of the most beautiful and best places in Spain to visit, especially if you explore the northern part of the island.

Once you arrive, make sure to watch the sunset overlook Es Vedra, venture to the Hippy Market, explore the old town of Ibiza itself and stay at the Giri Residence which is so idyllic. Plus, they offer 24-hour breakfast (meaning no early wakeup calls).

Oh, and for a great place to eat, check out Sa Brisa in Ibiza town itself. They create the coolest (and yummiest) dishes in the city.

If you're feeling like a treat, hire a catamaran to sail you over to Formentera and swim in the crystal-clear waters. It's such a great way to spend a day in the Balearics.
Seville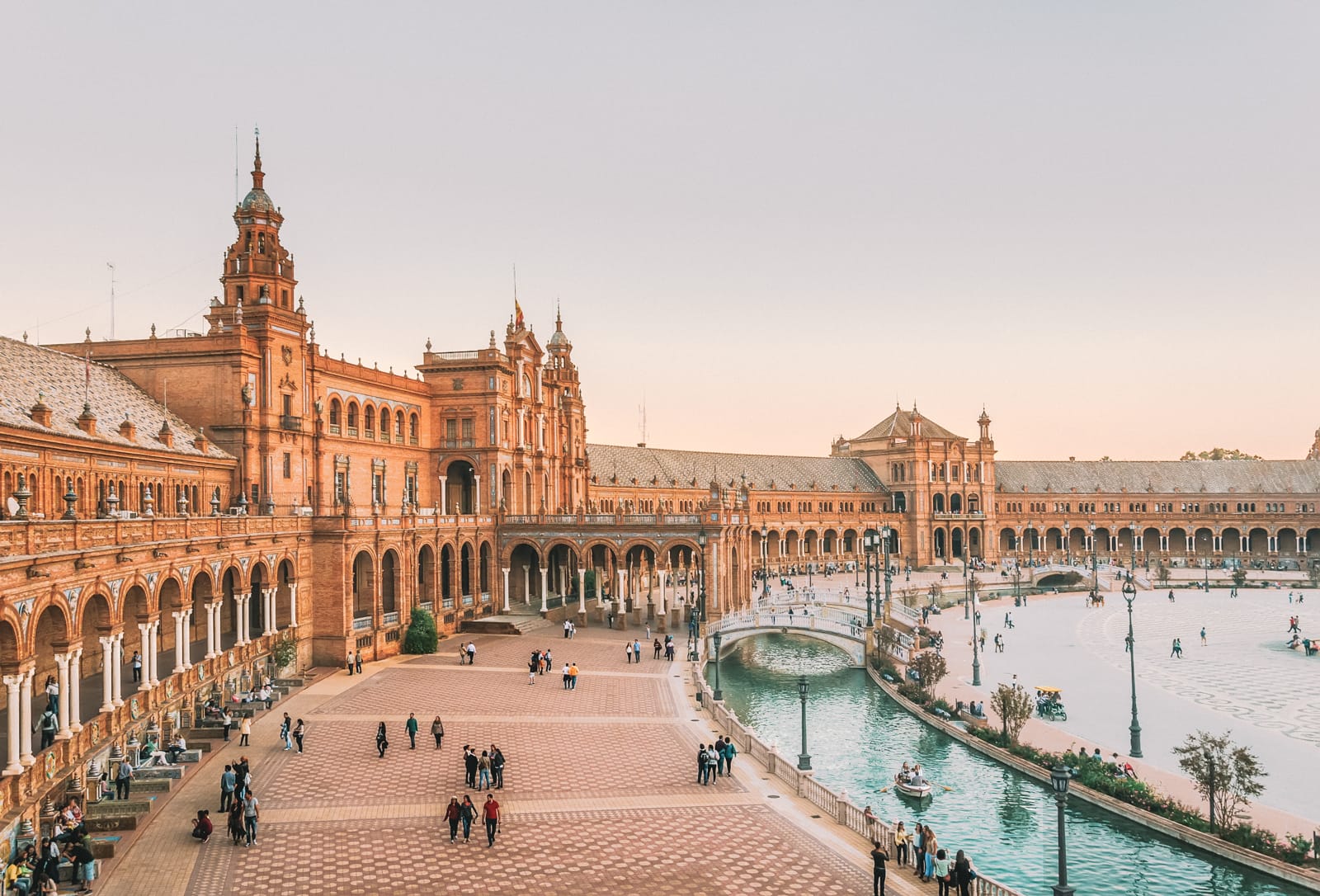 Famous for its flamenco dancing, the Alcazar, and the towering Gothic cathedral, Seville is easily one of the best places in Spain to visit this year.
Once you arrive, make sure to explore the beautiful Giralda Tower, walk the roof of the Space Metropol Parasol and stroll through the Plaza de Espana (which is stunning). Oh, and of course, make some time to see a flamenco show, too!
For a tasty treat, pop over to Eslava who create some tasty traditional dishes but also some pretty inventive ones to boot! Best of all, if you don't tend to head for a siesta, this is one spot that doesn't close throughout the day. Just remember, reservations aren't available here so you might need to wait if you visit at peak times.
Madrid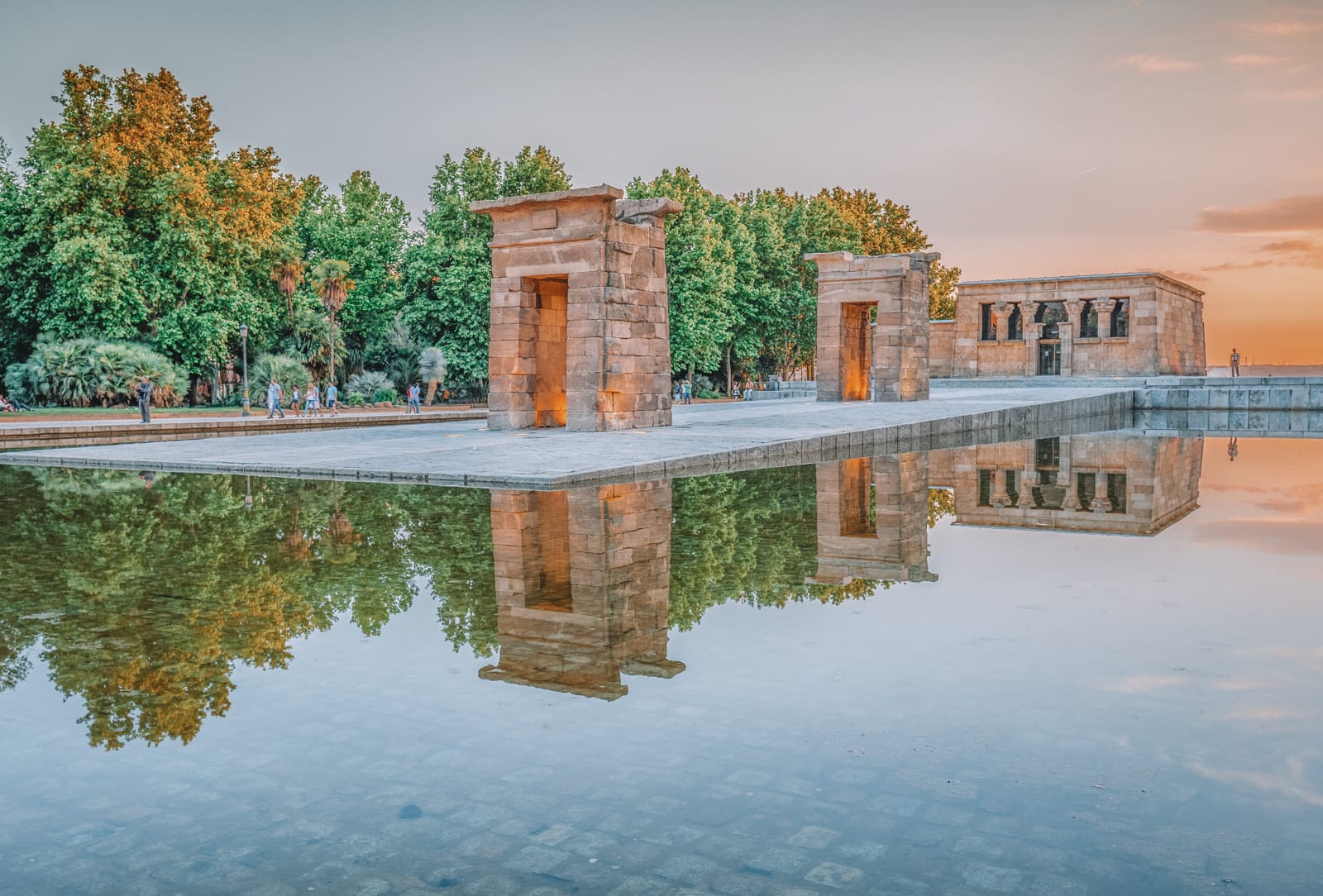 Perched in the centre of Spain, Madrid is the beating heart of the country and one pretty cool capital city to explore.

Once you arrive, make sure to visit the Museum of Del Prado, that's filled with European artwork, wander around Retiro Park and visit the Royal Palace, too.

Oh, and don't forget to visit the ancient Egyptian Templo de Debod that stands proudly in the city. Now, you might wonder how an Egyptian temple actually ends up being in Madrid? Well, back in the1960ss, the Egyptian government gifted a whole temple to Spain as a gesture of gratitude for the help they received in preserving their history.

For a great place to stay, check into the VP Plaza España Design. It's a beautiful and modern hotel that is just stunning.
Granada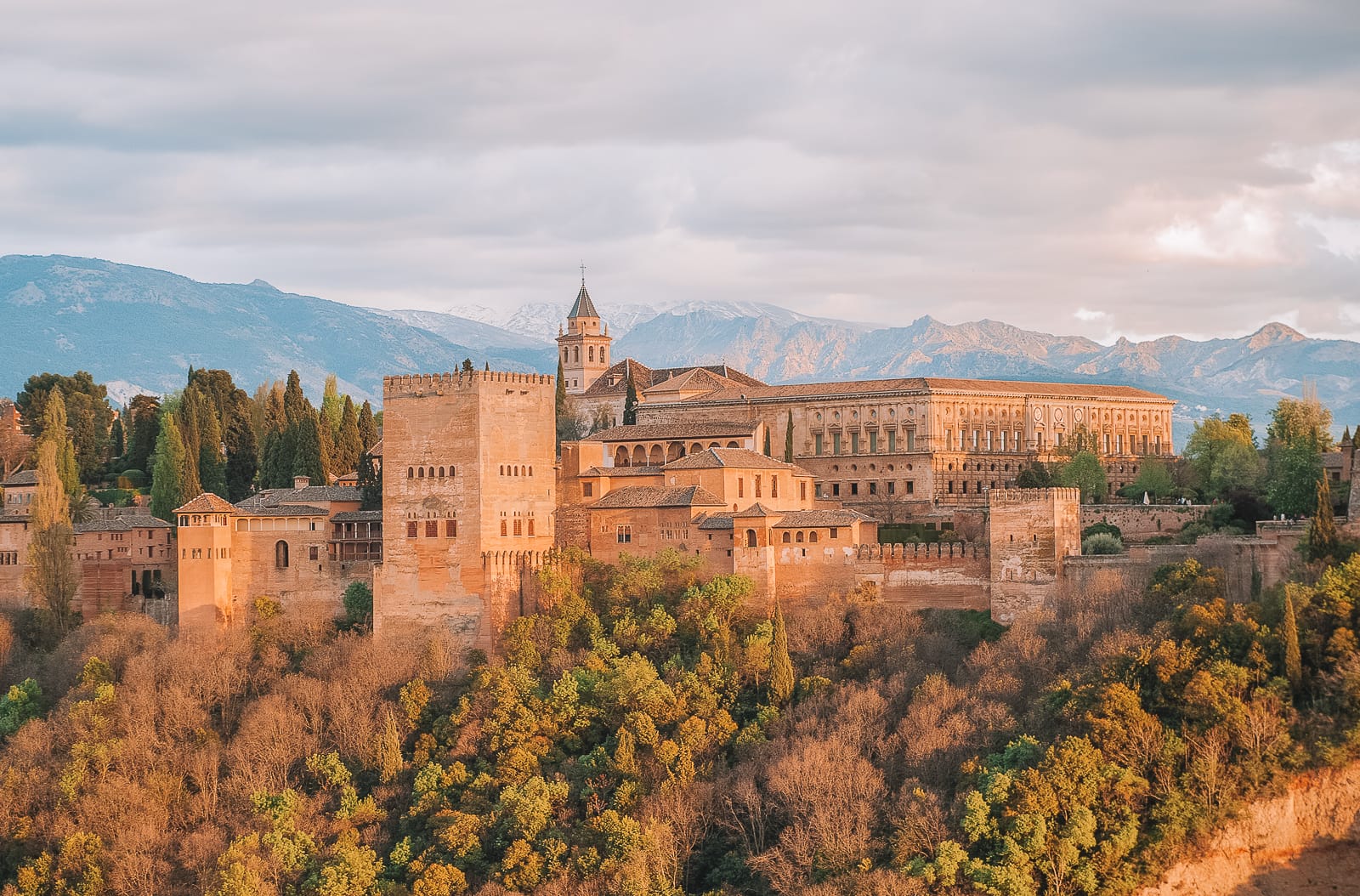 Granada is one beautiful city to explore, who a whole heap of gorgeous sites, history and tasty foodie joints to gorge at. For me, it's easily up there as one of the best places in Spain to visit… especially for the history!
Before you arrive, make sure to book tickets for the Alhambra (they sell out fast and) you won't want to miss. The palace and grounds are beautiful and date back to Moorish times when the region was once belonging to the Moorish people (from North Africa).
After exploring the city, head over to Venta El Gallo for a Flamenco show like no other. It's performed in a historic cave home from the region and is totally unique.